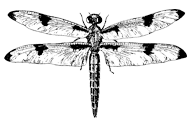 Celebrate Forever at
Stone Oak
Your wedding is a time to be cherished, a time to dress like a snow queen, dance like a fairy princess, wine and dine your loved ones and bask in the glow of eternity. Capture that timeless moment, with over 40,000 twinkle lights and a mature landscape backdrop, every corner of our venue is photogenic. Stone Oak isn't just a venue - we're wedding experts who think of every last detail, help things run as smoothly and wonderfully as you can dream.
"Stone Oak Ranch was a dream come true for my husband and I! We had been searching and searching for a venue that was not outrageous in price but still gave us our dream wedding."
"There isn't anywhere else in the world I would want to get married at. The staff at Stone Oak Ranch were absolutely amazing to work with. "
"My wife and I love every moment of our beautiful day, the pond setting was perfect. The staff was great and helpful and it was worth very penny."
"From the moment we first stepped foot on the property for our tour, we knew this is where we needed to get married. Rhonda is so kind and truly cares about her brides."
Customize Your Picture Perfect Setting
Our ten-acre venue, set in the middle of a gorgeous mature-growth landscape, offers four stunning ceremony sites.